When you look for a speaker/presenter, you want one with
sincerity
,
knowledge
and a
great sense of humor
. Matthew Kleinosky has all three along with years of experience making professional presentations to community and business groups along with teaching adults and children.
Matthew is a Distinguished Toastmaster (DTM) in Toastmasters International, having served in several leadership roles at various levels in the Toastmasters world. He brings his experiences of having traveled to over 60 countries and lived overseas for over 15 years. He has worked in several developing countries and America's capital city, allowing him opportunities to communicate to people of wide and diverse backgrounds.
BLOG [Um Er You Know ...] Speaking Blog!
[
Link for Toastmasters for free online achievement tracker Here!
]
Find out More about speeches and workshops ....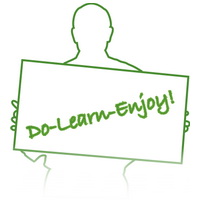 Medical Research Papers -
see separate website