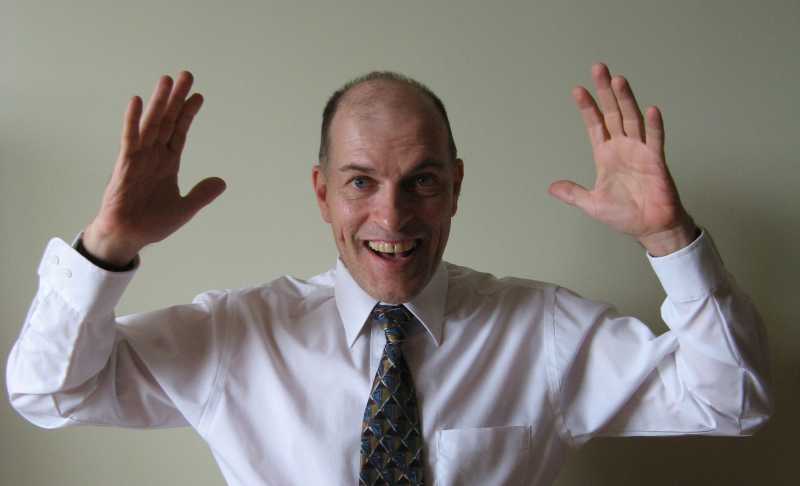 Speaker - Trainer - Speech Coach
Master of Ceremonies
When you look for a speaker/presenter, you want one with sincerity, knowledge and a great sense of humor. Matthew Kleinosky has all three along with years of experience making professional presentations to community and business groups along with teaching adults and children.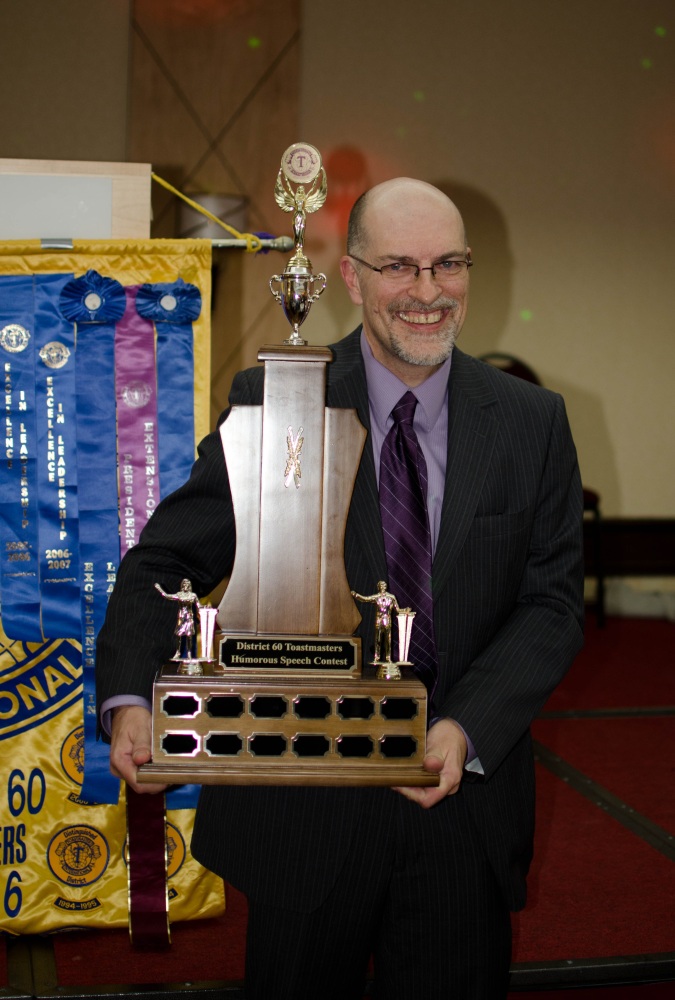 Matthew is an award winning Distinguished Toastmaster having served in several leadership roles at various levels in the Toastmasters world. He brings his experiences of having traveled to over 60 countries and lived overseas for over 15 years, working in many developing countries, allowing him opportunities to communicate to people of wide and diverse backgrounds.
He has been a school sports coach, toastmasters club coach, community theater actor, director and producer and improvisation coach - all of which have given him opportunities to master his motivation skills. Matthew has emceed large events for audiences of more that 6,000.
Matthew is prepared to give presentations and talks on virtually any general topic on short notice and can deliver specific presentations with your prepared materials, he also offers several defined presentations ...
Matthew presents "Internet Safety" seminars to all age school children and to parents for Web Hippo Internet Safety firm. Contact us to book seminars for your school or community group.
Speeches, Seminars and Workshops available worldwide
---
KidTalk - Building Confident Speakers

This workshop can be customized from 8-16 hours over 4-12 sessions. It teaches children ages 10-18 to become confident and effective communicators. Children learn to create, organize and polish their own speeches including explanatory, persuasive and debate, entertainment type speeches. They receive immediate feedback on every speech and have opportunities to practice extemporaneous / "off the cuff" speaking. The workshop also includes fun exercises and warmup games that kids love. Optional videotaping of speeches for more detailed feedback is available.
DO - LEARN - ENJOY

Learn to live the 3 keywords that lead to happiness and success. Find your way to effective living using 1,2 or all 3 keywords that unleash your potential to happy, effective living.
---
The Funny Thing about Humour in Speeches
90 minutes of fun and funny. This workshop includes workshop exercises in various size groups learning that you can be funny, you CAN write jokes, you can find humor and ways to create it all the time. You will find ways to add humor to your speeches and start on a path of making humor an integral part of the way you look at everything.
---
9-1-1 Coaching / 9-1-1 Leadership
Examining the techniques of professional emergency call handlers and responders can improve your coaching and leadership.
When problems and challenges require your help, having the right approach makes all the difference. Even well meaning leaders and coaches often make critical errors in their processes that derail effective coaching and Leadership.
Learn and try out - and get feedback in the proven L-U-G method of 9-11 Coaching in this life changing workshop.
---
The BEST way to Prepare a WINNING Speech
The ability to compose and deliver an effective oral presentation is often the difference between success and failure in your professional career. Follow Matthew's "BEST" process and hit a home run every time. The ability to communicate effectively can also greatly enrich your personal life. Matthew Kleinosky is an award winning Toastmaster in both prepared and impromptu speech contests and he can help you learn the secrets of great speakers – and their speeches. This 10-60 minute presentation can be tailored to your situation and audience.
---
CyberSafety

Web Hippo Seminars - cybersafety for kids, teachers and parents
---
How to Create and Deliver an Amazing Elevator Pitch

There is more to "pitches" than elevators.
Learn the essential mission of "pitching", the key habits and stress and fear management techniques and research than enable everyone to raise their "Pitch". You will learn the key formulas used in successful pitches. Depending on time allotted, you will have opportunities to practice, get feedback and rework and develop your own expert pitches.
Get a plan to develop the habits needed to be an expert "pitchMaster" in as little as 3 weeks. (yes, nothing happens like this overnight)
Communicating with Executives

This workshop can be customized from 1-3 hours; it targets middle managers and 'future leaders' who need to develop the confidence and effective communications abilities required of business leaders.
This workshop is an introduction to tactics and strategies view through the lens of professionals facing challenges of communicating with very busy top executives. It includes individual and group exercises for businesspeople to gain confidence in their preparation, presentation and followup for business communications with executives. It integrates and relates such ideas as the elevator speech, authenticity and personal branding in common business communication opportunities and scenarios.
How to Give Positive Feedback
Feedback is a critical factor to improving performance. When done well with the processes of effective evaluation rather than criticism, the results can be dramatic and life changing. You can learn to use feedback to motivate your employees, colleagues and teammates in this 1-3 hour seminar. It can be provided as a speech/presentation or a group workshop (where it is most effective).
---
Winning the Interview - Impromptu Speaking Skills
Based on interviews with hiring managers and industry executives along with techniques from effective communications and impromptu speaking you can learn how to prepare for interviews and to succeed in these high pressure situations. This 15-60 minute presentation/workshop is great for young people just entering the work force as well as older, experienced people who are facing the prospect of finding a new job.
---
Other presentation, speeches and talks to motivate, inspire, inform (amaze!) and entertain are available upon request.