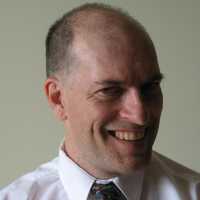 Systems Consultant / Business Analyst
E-mail: matthew@kleinosky.com Tel: (416) 703-8617
EDUCATION: B.S. Applied Mathematics,
minor: Computer Science Indiana University of PA, Summa Cum Laude
* An experienced Business Systems Analyst who works alongside stakeholders at all levels
* A solid balance of business and process analysis, and technical experience
* Extensive experience with system integration, training
* Proven skills in defining a business case, identifying requirements, and determining the best solution
* Ability to prioritize workload, meet deadlines, and manage time effectively
* Highly analytical, adaptable, and goal oriented, combines business savvy, technical aptitude, and personal enthusiasm to help drive ventures to a successful completion
* Excellent communication skills, accomplished Toastmaster

SKILLS, EXPERIENCE AND ACCOMPLISHMENTS
Technical
SAS: 10+ years of programming SAS on mainframe and PC platforms. Applications areas include statistical analysis, quality assurance, media research, epidemiological research, financial processing and modeling. Extensive experience with other statistical packages such as SPSS and Epi Info.
Web/Intranet: 10+ years development of dynamic database driven websites. Technologies include: ASP, Cold Fusion, PHP, MS Access, MySQL, MS SQL, Javascript, HTL, and CSS.
Mainframe: 10+ years mainframe system development experience working on and leading large systems development projects through full development life cycles. Expert level skill in MVS JCL, TSO/ISPF, CMS, COBOL, IMS, DB2 and a large variety of 3 rd party vendor products.
System/Business Analysis: 20+ years experience analyzing business processes and systems, defining requirements, and designing, developing, implementing, testing and maintaining information systems. Applications areas experience includes: database driven dynamic web sites, e-commerce, medical and epidemiology research, Finance, Financial modeling, water and wastewater management, finance, privatization, agriculture, logistical systems, electric utilities, accounting, human resources, quality assurance and mathematical statistics.
MS Office: Expert level MS Office user, including MS Word, Excel, Access and Powerpoint

Training and Presentations
Conducted over 2000 hours of adult classroom training including 'train the trainer' programs.
SAS: Taught 800+ classroom hours of SAS courses as a private consultant to government and commercial clients. Authored PC SAS course materials.
Mainframe: Authored and taught several courses in TSO/ISPF, JCL, DB2, and ADF.
MS Office: Expert level MS Office trainer.
Toastmasters International: Achieved Competent Communicator, Advanced Communicator and Competent Leader awards.

Publications and Technical Writing
Over 100 articles published in commercial and private newspapers and magazines. Subjects covered include: computer use for beginners, internet related topics, technical tutorials and Y2K issues.

WORK EXPERIENCE (Recent)

SAS/ Information Processing Consultant Current

University of Texas Medical School ( http://med.uth.tmc.edu/ ) Houston , Texas
Developing SAS applications and Access databases parsing, processing and analyzing medical records and other clinical data.

Web Consultant/Developer Current

Most Traveled People ( http://www.mosttraveledpeople.com/ ) San Francisco , California
Developing Access/MySQL databases and website maintenance

Systems Consultant July 2005 – Sep 2006
US Agency for International Development, Iraq Office ( http://www.usaid.gov/ ) Washington , D.C.
Determined requirements for intranet based systems to support the US based office and Baghdad based mission of USAID as an employee of IRG Ltd
Designed, implemented and maintained systems for financial management, personnel management, travel/logistic personnel handling, emergency notification monitoring and notification, and document management
Worked on various bureau-wide technology task forces and committees to make recommendations for organizational policy

IT/Web Consultant Nov 2002 – June 2004

US Agency for International Development, ALEB Project ( http://www.usaid.gov/ ) Cairo , Egypt
Reviewed project web site, determined requirements for implementation of project's existing data systems onto the Internet
Designed and developed upgraded web sites using industry standard technologies
Worked with several NGOs to design and develop original web sites
Technology set included: ASP, MS Access, Javascript, CSS and MS Office


VOLUNTEER EXPERIENCE

Systems Consultant April – May 2005

CAPMER ( http://capmer.org ) Kigali , Rwanda
Developed bilingual English/French website for CAPMER, an NGO charged with supporting small and medium sized enterprises in Rwanda
Assisted IT department manager in forming business unit plans
Technology set included: ASP, MS Access, Javascript, CSS and MS Office

Freelance Writing :
Matthew has written extensively on the topics on the Internet, Information Technology, Software Viruses. Wrote a monthly column for the Cairo British Community Association magazine: "Double Click" 1994-1999.
Wrote monthly columns including "Computer Basics", "Internet Basics", "Computing People in History" and "E-nnovations" series for more than three years for PC World Egypt magazine 1997-2000
He has also written several articles under the pen name of Kilen Matthews for the newspaper Middle East Times-Cairo Edition and written Technical Book reviews.

School Teaching :
Filling in as a short and medium term substitute teacher at internationally respected Cairo American College, Matthew has taught classes to middle and high school students in subjects including algebra, mathematics, computer science, web design, and applied technology labs. Reference: Ms. Lamia Mazhar ( lmazhar@cacegypt.org ), Mr. Mark Trumpold ( mtrumpol@cacegypt.org )

Pro Bono web site development :
He also provides voluntary assistance with web sites for various non-profit organizations: for example school Model United Nations websites and for adoption organizations based in Austin , TX .

EDUCATION :
B.S. Applied Mathematics and Computer Science, with honors - Summa Cum Laude. IUP - Indiana University of Pennsylvania , June, 1980
Graduate Course in Computer Education - Temple University , 1982.
Various seminars and courses in topics such as Data Base Design, Internet topics, etc.

AFFILIATIONS and SPECIALIZATIONS:
SAS Users Group International.
Florida Board of Education Registered Substitute Teachers.
Toastmasters International (Public Speaking and Leadership: Competent Communicator and Competent Leader awards)
Dale Carnegie Course for Effective Public Speaking
FOREIGN LANGUAGES
Arabic - - Studied Colloquial Arabic I and II (96 Hours total)
Spanish - - "A" grade in 12 credits undergraduate Spanish.
OTHER JOURNAL PUBLICATIONS:
In addition to over one hundred technical and PC articles published in newspapers and international magazines including:
Kleinosky, M., Hangar, O. " Gracefully handling empty files in SAS ", SUGI 18 Proceedings 1990.
Immunological Competence of a Pediatric/Adolescent HIV-1 Cohort
Gloria Heresi* 1 , S Baqar 2 , M Hilliard 1 , S Shin 1 , M Kleinosky 3 , and J Murphy 1
1 Univ of Texas Med Sch, Houston, USA; 2 Naval Med Res Ctr, Silver Spring, MD, USA; and 3 Kleinosky.com, Ponte Vedra Beach, FL, USA
Stazzone, A., Kleinosky, M., Murphy, J.R., " Frequency of Giardia and Cryptosporidium infections as detected by conventional and Merifluor methods. " In Abstracts of the 93rd General Meeting of the American Society for Microbiology, Atlanta, GA, May 16-20, 1993.
Mortagy, A.K., Mourad, A.S., Echeverria, P., Bourgeois, A.L., Kilpatrick , M.E. , Kleinosky, M., Murphy, J.R., " Case-control study of endemic diarrheal disease in Egyptian children ," American Society of Tropical Medicine and Hygiene, Atlanta , November, 1993 Supplement of Abstracts.
Corwin, A., Habib, M., Watts, D., Olson, J., Darwish, A., Hibbs, R., Botros, Kleinosky, M., Shope, R., Kilpatrick, M., " Prevalence of antibody to Rift Valley fever virus in the Nile river delta of Egypt, 13 years after a major outbreak ," Transaction of the Royal Society of Tropical Medicine and Hygiene, June, 1993.
Murphy, J.R., Diab, A.S., Mortagy, A.K., Kleinosky, M., and Mourad, A.S., " Isolation of Campylobacter from frozen clinical specimens ," VIIth International Workshop on Campylobacter, Heliobacter and related organisms, Brussels , Belgium , September 21-25, 1993 . (Submitted).
Corwin, A., Habib, M., Watts, D., Darwish, A., Olson, J., Kleinosky, M., Hibbs, D., Wang Lee, H.O., Kilpatrick, M., Shope, R., and Botros, B., " Community-based prevalence profile of arboviral, rickettsial, and Hantaan-like viral antibody in the Nile river delta of Egypt ," The American Journal of Tropical Medicine and Hygiene, October, 1992.
Fryauff, D., Shoukry, M., Kleinosky, M., Schreck, C., " Permethrin-treated uniforms against man-biting arthropods of the Middle East : The effects of laundering and contact time ", poster 33rd Navy Occupational Health and Preventive Medicine Workshop, March 1992